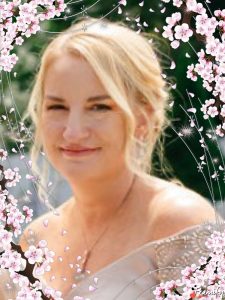 Diane Calabrese was practicing as a recreational therapist for 30 years-she holds a master's degree of Science in Healthcare Policy and Management, and a bachelor's degree of Science in Therapeutic Recreation. More recently Diane has continued her education getting certificates in various holistic healing modalities-that is her passion today. Diane has worked in many diverse healthcare settings. She is a seasoned adjunct professor for Florida International University. Diane also has a diverse background in healthcare management. She has experience writing professional publications and did a cable interview on the Public Access Channel with Dr. Larry Weiss, Associate Director of The Family Service League called "The Center of the Issue," regarding their Saturday RECESS program for which she was the pioneer in establishing.
---
Press Release
https://www.24-7pressrelease.com/press-release/489532/diane-calabrese-celebrated-for-dedication-to-the-fields-of-recreational-therapy-and-education
New book offers a variety of meditations to enable one to release their daily stress, built up tension and toxic energy
Diane Kurtz Calabrese announces the release of 'Meditations for the Mind-Body-Spirit'
CENTEREACH, N.Y. — Diane Kurtz Calabrese was a recreational therapist for 30 years and she used guided meditations in practice. Her patients claimed her voice was soothing to them and she enjoys writing, so she decided to create her own guided meditations to help bring peace, joy, and relaxation to others.
"Meditations for the Mind-Body-Spirit" (published by Balboa Press) offers a variety of meditations to choose from to bring others into a place of peace, serenity and tranquility to let go of the everyday stresses of life. The purpose of this book is to relax the mind-body-spirit, fostering hope, inspiration and zest for life. It includes a free audiobook with to enhance the guided meditation experience.
"The world is becoming more and more stressful in modern day living. Many have lost faith in God, and many are struggling with addictions, mental health issues and loneliness. This book offers coping mechanisms through meditation to help ease some of that burden," Calabrese says.
When asked what she wants readers to take way from the book, Calabrese answers, "I want readers and/or listeners to understand that they are not alone on this earth plane and that through guided meditations, we can learn to relax, restore faith, hope and inspiration. We can see our unique gifts and appreciation for life, whether you are a believer in God or not."